Background: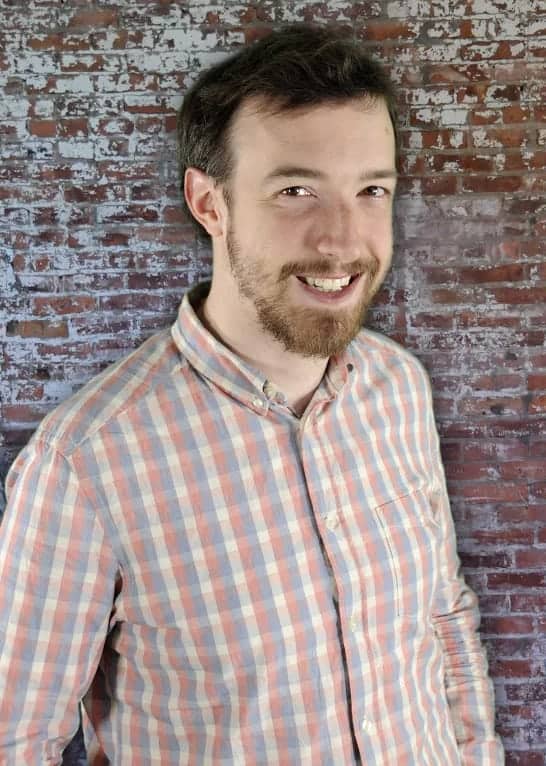 My journey to becoming a digital marketer began with an intense interest in HTML and designing websites during my high school years. It was also at this time that my interest in history became more pronounced. As college approached, I decided to major in History, but I also wanted a practical application that would help me make a real-world difference. I graduated with a major in History and a concentration in Public History and Museum Studies. Both fields are about taking history, making it meaningful to people, and promoting connections between the past and the present. After graduating college, I took at position as an archivist/site manager for a small archives program that also had a historic house museum. During this time, I learned so much about the history of my area, how to manage employees, how museums are administered, customer service, and museum exhibits (from concept, to creation, to design, to install). This experience was very rewarding, and I made many good friends in the museum community.
After several years in the museum community, I decided to pivot into the digital marketing world. Digital marketing had always been an interest for me in the museum world, and my high school interest in websites (waiting patiently for my return) came surging back. I taught myself everything I could about SEO (Search Engine Optimization), and delved deeper into marketing. I was lucky to be hired by an marketing agency, where I work on a day-to-day basis in Social Media Marketing, Search Engine Optimization, Conversion Rate Optimization, and User Experience. My history background taught me that a business' history can be a great source of content, and history (as a social science) taught me to evaluate information in a very analytical way.
My Methodology:
I approach digital marketing through the lens of my history education. I'm very fact driven, and if I can't source information, or duplicate results myself, I'm reluctant to share these results. By using this history background, I look for what either has worked in the past (or didn't work) and strive to answer why this was the case, before recommending future steps in light of the website's history.
History is also important when looking for ideas for content marketing. All around us (and particularly of late at the box office), we are reminded that origin stories matter. People want to know where their favorite superheroes came from, and how they became who they are. This is what history brings to the marketing table. It incorporates those origin stories, and repackages them with an emotional connection. In AMC's original show Mad Men, in Season 1 Episode 13,  The Wheel, Don pitches the Kodak Carousel. In the pitch he ties emotion to a product by showing images of his family on the Kodak Carousel. Marketing is about creating an emotional connection, and using that to inform a customer's decision.
Skills:
Keyword Research: Identifying relevant keywords for businesses through deep industry-specific research.
On-Page SEO: Extracting, analyzing, and optimizing on-page SEO for websites including title tags, meta descriptions, H tags, image optimizations, schema markup, canonical tags, and robots directives.
Link Analysis and Link Building: Examining and vetting the backlinks pointing to a business' site, and how effective internal links are functioning. In addition, identifying link opportunities and conducting outreach to gain new links.
Website Crawls: Using tools to understand what is happening "under-the-hood" for a website. This includes examining areas such as redirects, error codes, server error codes, title tag length, meta description length, duplicated content, etc.
Content Creation, Analysis and Optimization: Creating content through a deep understanding of a client's needs, and performing research to write content. Analyzing current content analytics to meet marketing goals. Updating and optimizing under-performing content for conversions.
Orphan Content Discovery: Identifying pages that over time have become "orphaned" from the core website through website crawls, Google search, and Google Analytics.
Website Architecture: Understanding how websites are constructed through knowledge of basic HTML and WordPress based websites.
Website Migration: Determining the best method, and steps, to migrate a website from one domain to another with minimal loss of traffic and visitors.
Analytics: Utilizing Google Analytics, Google Search Console, and Adobe Analytics (Omniture) to benchmark progress and identify areas for improvement in marketing goals.
Social Media Analysis: Analyzing and auditing current social media, identifying competitors weaknesses, and segmenting audiences for future outreach and increased market-share.
Community Management: Managing the social media presence for clients through the creating and posting relevant content that draws engagement.
Reputation Management: Compiling positive and negative reviews, analyzing sentiment, and offering strategies to improve and market a brand's online reputation.
Penalty Cleanup: Success at helping clients recover from Penguin penalties by identifying spammy backlinks, conducting outreach to remove links, and submitting disavow documents.
Certifications: